Vive L'Empereur! Fight for the glory of your Emperor with a musket in hand as Holdfast: Nations At War is now 60% off for the duration of Steam's Summer Sale. Join the community and participate in weekly organised events.
It would be great if you can help us spread the word around about the sale to bring this genre of Musket Warfare games that we all love in the limelight. We want to continue strengthening the following behind the game as it grows and develops.
Have a read of our blog post for a brief insight into what we've been up to.

Major Releases! Sappers & Frigates
Featuring content on both land and sea, Holdfast: Nations At War saw plenty of impactful additions during the past two months! With our focus set on bringing forth more game-play oriented features as we develop our way through the game's eventual full release, you should also expect another update to hit its BETA soon but first, let's talk about the recent major releases.
Construct well-placed defences, earthworks and artillery to turn the tide of battle in your favour with the new sapper class. Last week's update also brought with it carriable explosives, repairable artillery pieces, player-built swivel guns and various destruction related mechanics.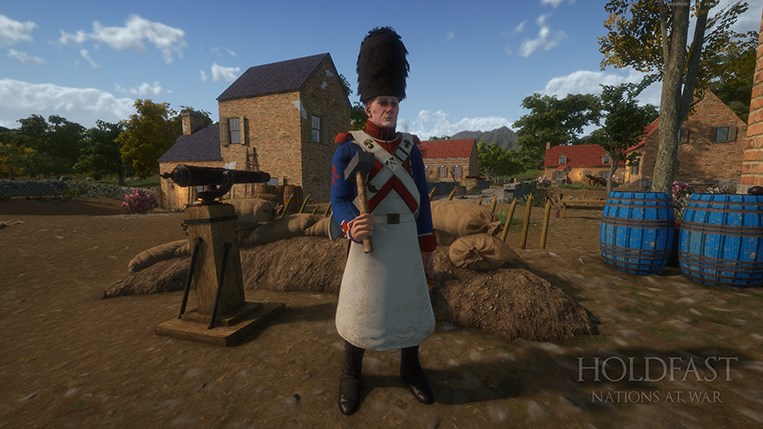 Yet another major release placed one of the largest naval vessels to date on the seven seas - the 50-Gun Frigate. It also so the inclusion of rocketboats, coastal sieges, a ton of roleplay-oriented features, rowable rowboats, a complete redesign of the Naval Battlefield game mode and multiple other additions.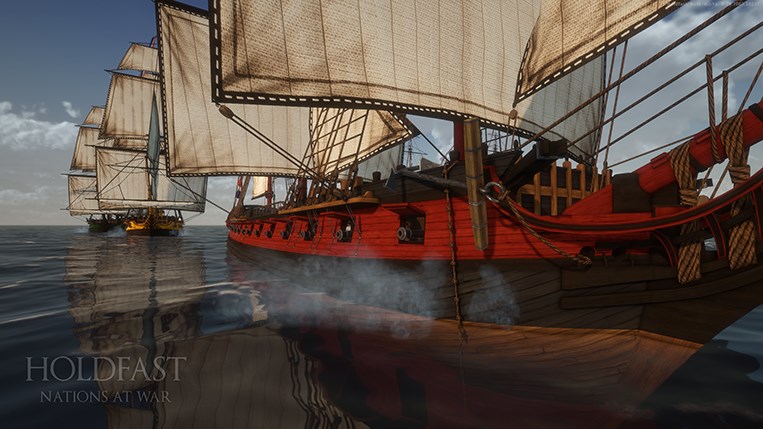 What's To Come? Class System
More game-play focused content! Issue orders to the rank and file, a unique system composed of multiple traits and abilities to define, distinguish and characterise the relatively huge selection of classes. Here's a first-hand look at one of the new firearms that'll make it into the game with the upcoming update.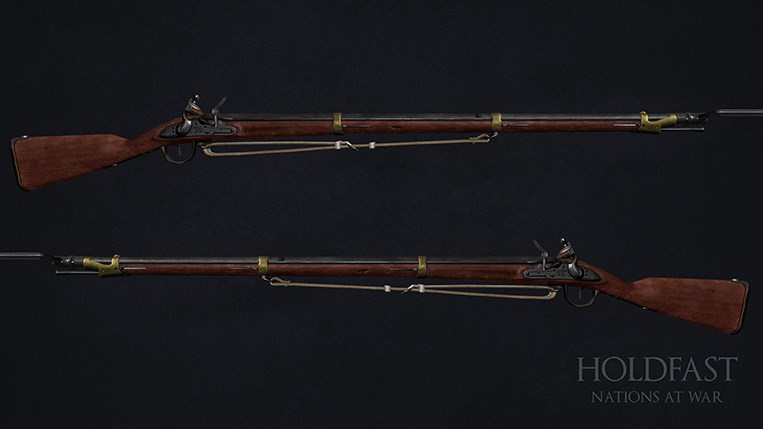 Community. Join The Discord!
Looking for a good bunch of fellows to play the game with? Do join our Discord! Linebattle events where players are encouraged to play in formations relevant to the Napoleonic era are hosted by the community through the week.
Discord is also a great place to be to stay in touch with the game's development. Feedback is always greatly welcomed. We look forward to seeing you there!
https://discordapp.com/invite/holdfastgame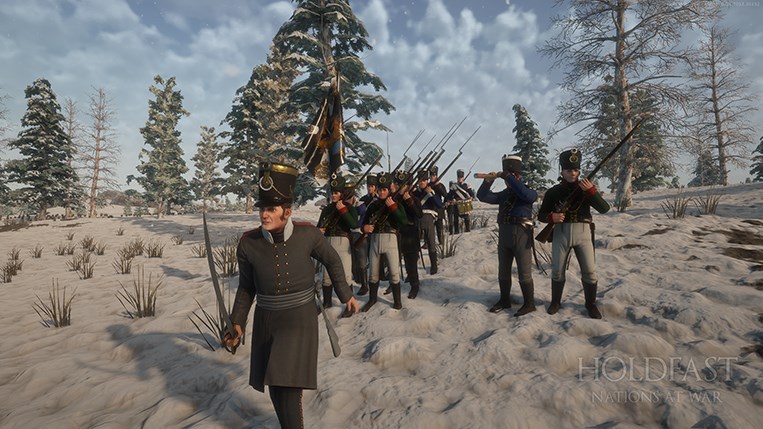 That's all for this blog post good folk. Once again, thank you for your support and until next time, may good health be yours.
We're working on the next update.
Discuss this blog post here.

The Holdfast: NaW team,
- Refleax, Rycon, Dreas, Wrexial, PingPong, Walki, Cameron & Rejenorst
Anvil Game Studios