Gallop away gentleman, tides of glory await! Grab hold the reins and charge valiantly into battle as Holdfast: Nations At War is now 60% off for the duration of Steam's Winter Sale. Join the community and participate in weekly organised events.
It would be great if you can help us spread the word around about the sale to bring this genre of Musket Warfare games that we all love in the limelight. We want to continue strengthening the following behind the game as it grows and develops.
Have a read of our blog post for a brief insight into what we've been up to.
Major Release! Cavalry Units
Featuring one of the most anticipated content-focused releases, Holdfast: Nations At War saw the introduction of cavalry units just a few days back bringing us ever closer to the game's eventual full release out of Early Access.
Engage the enemy from horseback with the new Hussar, Cuirassier and Dragoon classes.
Community. Join The Discord!
Looking for a good bunch of fellows to play the game with? Do join our Discord! Linebattle events where players are encouraged to play in formations relevant to the Napoleonic era are hosted by the community through the week. Discord is also a great place to be to stay in touch with the game's development. Feedback is always greatly welcomed.
If you're a fellow in the ranks of a regiment, go declare your enlistment. Through this, you can gather access to the 'Field Camp' where regimental specific discussion ensues. We look forward to seeing you there!
https://discordapp.com/invite/holdfastgame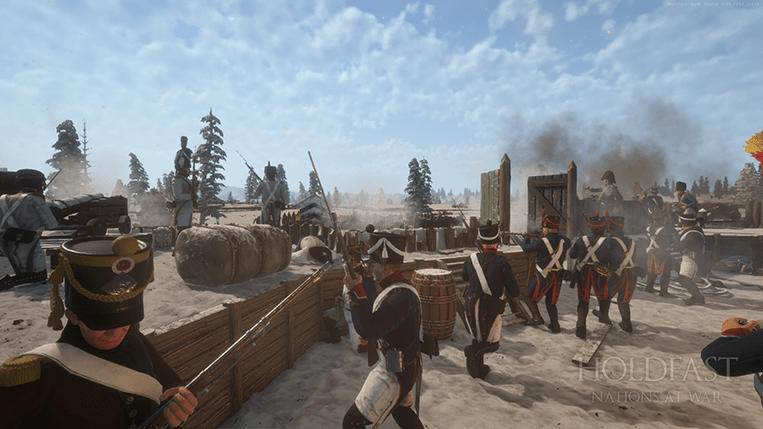 May you have the best of holidays, a merry Christmas and a happy new year. Rest assured that there's plenty more in store for Holdfast. We won't be spilling the beans just yet but do certainly look forward to what's to come. It'll bring about just as much excitement and revel.
Once again, we thank you for your support and as always, may good health be yours.
Discuss this blog post here.

Once again thank you for all of your support from all of us on the Holdfast: NaW team,
- Refleax, Rycon, Wrexial, Walki & Rejenorst
Anvil Game Studios